Historically, autumn is the best time to buy a home
Home shoppers, take heart. This could be the season to find your future dwelling. Cooler fall weather tends to chill the competitive housing market. And that could mean a fresh opportunity for would-be buyers who were left frustrated or fatigued by bidding wars and those now-you-see-it-now-you-don't listings.
An analysis by Realtor.com finds that buyers in the fall typically encounter 18 percent less competition than at peak homebuying season in the summer. While data shows that the ideal week for homebuying varies based on each market, it typically occurs sometime in October for most communities. But in Northern Colorado, November is the ideal month. It comes down to the supply-and-demand balance in the place you want to buy – and thankfully the number of homes available for sale has been gradually increasing, both in Colorado and across the country.
Fall flavors bring out the best in baked desserts
As cooler weather settles in, there's nothing quite like taking the edge off the chill than dishing up a slice of warm apple pie. But apples (even though many in Northern Colorado say this is their best crop ever) aren't the only option for turning seasonal flavors into delicious desserts.
With ingredients that range from pumpkin to cranberries to cinnamon, Colorado foodies are filling up the internet with great ideas for autumn baking – and eating. The Group recently gathered up dessert
recipes from different Colorado food bloggers
, touting treats such as cranberry pound cake, pumpkin bread with almonds, and ginger pear pie.
Enjoy!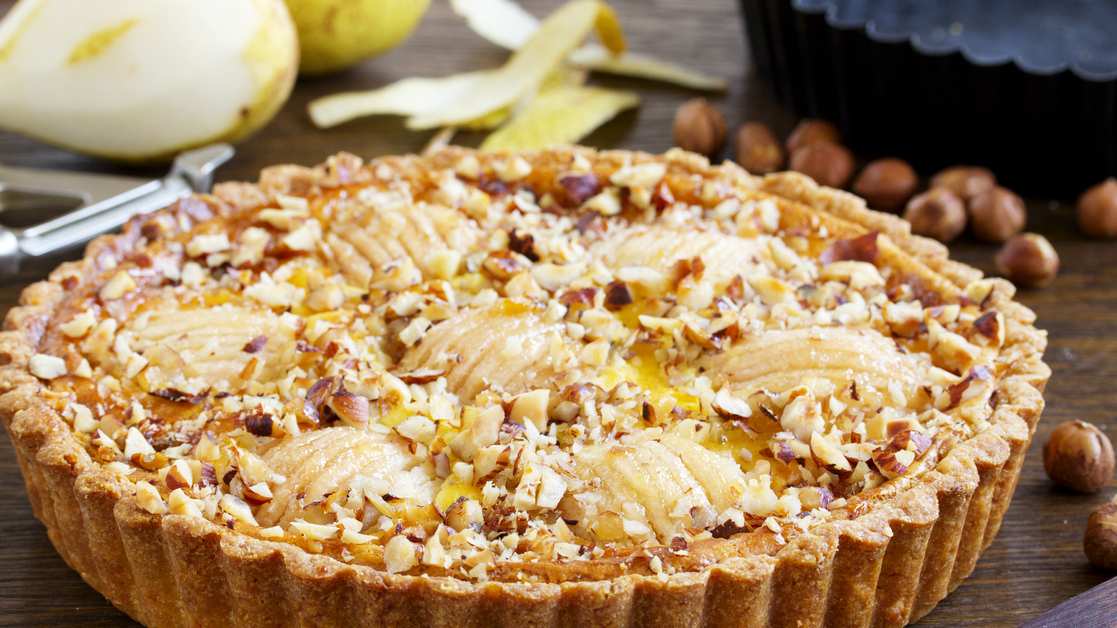 Castle bonita! Evergreen chateau listed for $12M
There's Castle Pines – cool if you like golf.
But then there's the castle in the pines – even cooler if you like glorious views of the Front Range peaks, including Mount Evans.
Owners are listing a chateau-style, 21,692-square-foot mansion near Evergreen for $12 million. A
video tour
of the property states that it was inspired by the iconic Biltmore estate in Asheville, N.C. The property, recently built in 2015, includes six bedrooms, eight bathrooms, a wine cellar, and sits on a 35-acre lot.
Tired of raking? Turn those fallen leaves into food for your lawn
Bagging up leaves is a seasonal ritual that may not be necessary.
Certainly, you don't want to leave a thick layer of leaves to smother the grass growing beneath. But raking isn't the only — or even the easiest — method to protect your lawn's health
Home improvement guru
Bob Vila
says don't rake 'em, mulch 'em! Your back will thank you, and you'll be able to spend your autumn mornings sipping cider instead of bagging leaves. Once you know how to mulch leaves, it's also less work than raking.
Let the lawnmower do the work and improve your lawn at the same time. Mulch mowing when the leaves are still relatively light on the grass – one inch or less – breaks the leaves down into organic matter that helps the soil.
Research also shows that mulching leaves into your lawn can decrease weeds and the need for fertilizer. Another option for fallen leaves is to work them into your garden beds, where they will break down and improve the soil quality for the spring.
Report: 5 worthwhile home renovations
Give some love to your garage. That's the word from
Remodeling Magazine
, which claims that a new garage door offers the best return on your investment among home renovation projects.
Remodeling reports that average new garage door costs $3,907 and retains 93.8 percent of that value when it's time to sell. Here is a list of the top five renovation investments based on the percentage of cost recouped at sale.
Garage door replacement. Average cost, $3,907. Percent of cost recouped: 93.8.
Manufactured stone veneer. Average cost: $10,386. Percent of cost recouped: 92.1.
Minor kitchen remodel. Average cost: $26,214. Percent of cost recouped: 72.2.
Window replacement. Average cost: $19,385. Percent of cost recouped: 68.6.

Snippets
The Boulder-based company that makes Bobo's Oat Bars plans to relocate its bakery operation into a new 125,000-square-foot facility in east Loveland, near the Northern Colorado Regional Airport. The plant is expected to open in 2022.
Fort Collins resident Pat Stryker ranks No. 340 on Forbes' annual list of the 400 richest Americans. The local philanthropist who heads the Bohemian Foundation is worth an estimated $3.4 billion.
Personal finance website WalletHub.com ranks Windsor No. 76 (tied with Parker, Colo.) on its list of 2021's Best Small Cities in America. At No. 32, Castle Rock is Colorado's top-ranked small city.
Lifestyle website Livability.com ranks Fort Collins No. 42 on its 2021 Top 100 Best Places to Live. At No. 9, Colorado Springs ranked highest among Colorado cities. Madison, Wis., ranked No. 1.
Idaho led all states for the largest one-year gain in home prices between August 2020 and August 2021, with an average gain of 32.2 percent, according to