Do Americans believe a home is a better investment than stocks?
In a post on the Liberty Street Economics blog, the Federal Reserve Bank of New York notes that 93.3% of Americans believe buying a home is definitely or probably a better investment than buying stocks.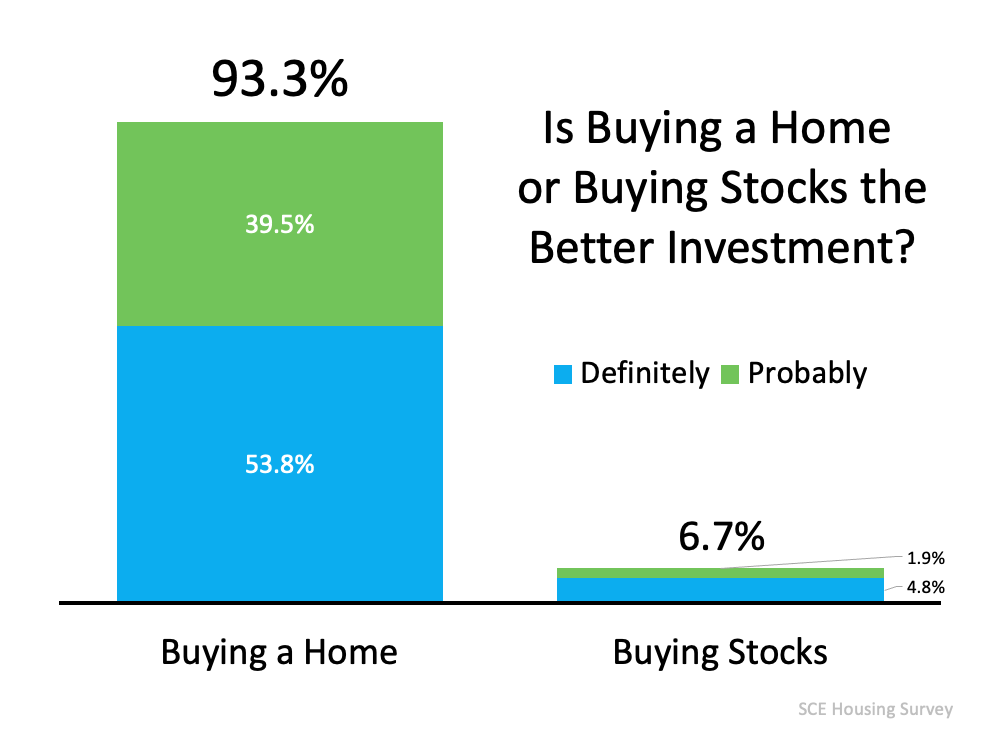 The survey also asked respondents to report the reasons why they feel a home is a better investment than the stock market, here is the breakdown of the various reasons. (Respondents could select multiple reasons.) Having volatility ranked highest does not come as a surprise, looking back over the last year should give confidence that the real estate market is a solid investment, stocks have their place in a diversified portfolio as long as that portfolio is build to withstand the swings in the stock market.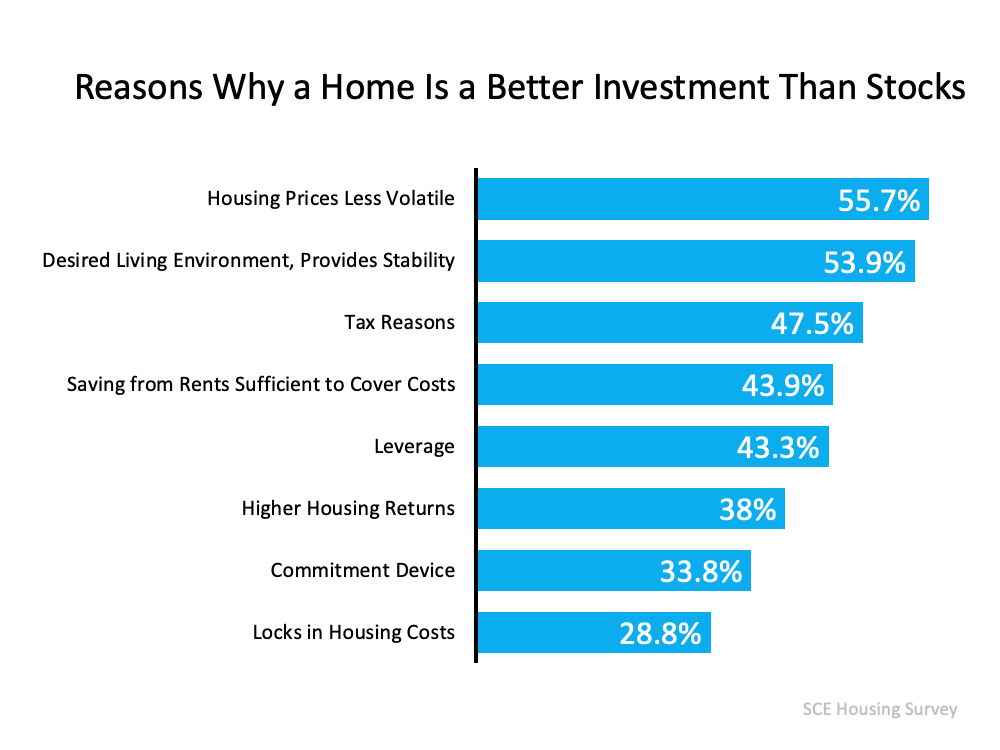 The real estate market provides several advantages as an investment tool, value appreciation, equity, ability to use the savings in your home or property to acquire additional investments, tax deferments, etc., investing in real estate does take the delayed gratification route, so if you have time and would like to dig deeper to learn how you can start investing in real estate, I am happy to help.