Many questions concerning loan types have come to my attention over the last few weeks, 95% of these questions come from first time homebuyers wanting to know what the major differences are when considering an FHA loan or a Conventional loan. In an effort to keep this simple I will be focusing on the basics of each loan type while moving past the important nuances that would be best suited for mortgage lender to address.
The National Housing Act of 1934 saw the birth of the Federal Housing Administration. This entity has the acronym FHA and the goal of the FHA was to help bring housing into an affordable range for Americans. The 20% down payment benchmark was ushered in due to the FHA's willingness to insure up to 80% of a home's value.
What are the qualifications for an FHA insured loan? All FHA loans, with less than 20% down, will have a mortgage insurance premium that will be paid at closing, in addition to, a monthly mortgage insurance premium that will be calculated into your monthly mortgage payment. Again, to keep this simple we will be focusing on the basic requirements, credit score, down payment, debt to income ration and property type.
The minimum credit score to qualify for an FHA loan is 500 with a larger down payment requirement, when a credit score is 580 or higher the down payment requirement is 3.5% of the purchase price so this is a sliding scale, the better credit the lower down payment is required by the FHA to secure a loan. Down payment requirements may differ with each lender you interview, it is best to shop reputable FHA lenders in order to attain the best value.
Student loans, credit card, car payment, children… what debts will the lender be considering when calculating your debt-to-income (DTI) ratio? What DTI ratio is required to qualify for an FHA loan? In most cases the FHA lender will include 1% of any debts that are not actively being paid down (i.e. student loans) and 5% of any loans that are actively being paid down (i.e. credit cards), though the lower your debt is the happier the lenders will be. The current DTI requirement for an FHA loan is less than 50% DTI, meaning that total monthly debt payments can not be more that half of your total monthly income.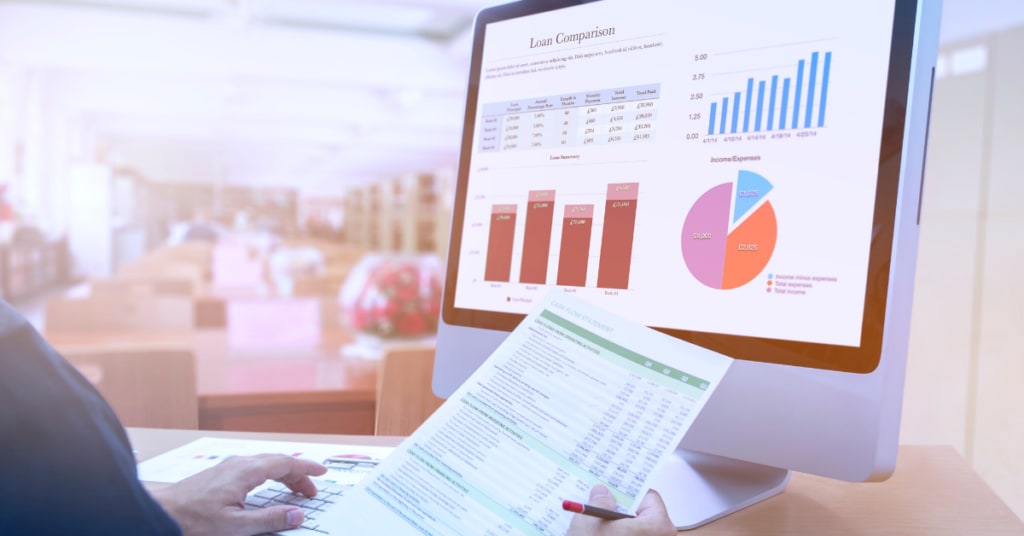 What do an appraisal and a home inspection have in common? Value. When these two processes are complete and reports submitted, the lender, borrower and FHA have a clearer picture of the value of the home that is being considered thus allowing an FHA backed loan to proceed. There are relatively tight guidelines that need to be met by the home to qualify for the FHA loan when compared to a conventional loan.
Certain sellers will not accept an FHA loan since there may be more costs associated. A conventional loan is seen to offer more security and less potential for financing to be lost. Always speak with your Realtor®, me, about financing before you make an offer on a home.

An FHA backed loan has many more criteria and steps that must be met and taken, FHA backed loans should be considered only if a conventional loan is absolutely out of the question.
A conventional loan will likely be less expensive than an FHA loan over the course of the loan, however a conventional loan will be harder to qualify for. The conventional loan process will start with a mortgage loan application, credit report, pertinent supporting documents, and applicable fees.
The loan application and credit report and down payment are fairly standard, a credit score of 720 along with a larger down payment will benefit you with a lower interest rate when considering a conventional mortgage. Supporting documents is where a conventional loan can get hairy! The requested documents will begin with, though are not limited to, proof of income in the form of tax returns, pay stubs, two years of W-2 statements; asset accounting that relates to bank statements and investments that show you have funds available for a down payment; employment verification, which will show you have a stable employment history. Again, this is a short list, the underwriters for the lender have their own list of required paperwork and in some cases will require letters explaining why finances or work history is as it is in order to understand or provide more information to a lender to make that lender feel comfortable that you will not default on the loan.
Conventional loans allow a minimum down payment of 3%, this comes with a monthly mortgage insurance cost that is tacked on to the monthly mortgage payment, which may not be such a bad thing at this moment in time due to how low the interest rates are.
Having a pre-approval for a conventional loan from your lender will give you an upper hand when submitting offers on homes of interest as well as allowing you a larger pool of homes to choose from. Speak with your mortgage type person to fully understand the best loan that fits your current situation though please have consideration on where you will be in two to five years, having the correct type of loan will benefit you as the future becomes today.
Either route you choose, be prepared for quite a bit of paperwork and time. However, with current low interest rates, purchasing your new home has never been more affordable. Before you know it you'll be going from shuffling papers to moving boxes.