My family has remodeled every home we have ever owned, most from top to bottom. Sure it can take time, it can be messy and there will be an argument about something along the way, but the end result is always satisfying. There is a huge amount of gratification to know you painted that wall, hung that light fixture or installed 400′ of shiplap, yes that has happened.
Lots of homeowners have thought about home improvement, or even started projects and not finished. What better time than now to pick up the hammer, drill or paint brush and improve your home. Along the way, you are also improving your home's value.
Whichever project you chose, remember planning first saves tons of time in fixing, and trips to the store, later. Have fun and enjoy the process of making your house a home! The memories are just a great as the finished result.
Motivated First-Timers
Paint a Room
Might seem obvious, but something as simple as painting a room a new color has a huge impact. Plus it's a great project to do with little helpers around the house. Insider trick I have learned after painting many, many rooms…use caulk. Running a bead of paintable caulk along the baseboards, ceilings or over that blue tape edge results in crisp cut-in lines and far less touchups. Bold colors are a great way to showcase some of your home's architectural features, or a stunning backdrop for a gallery wall.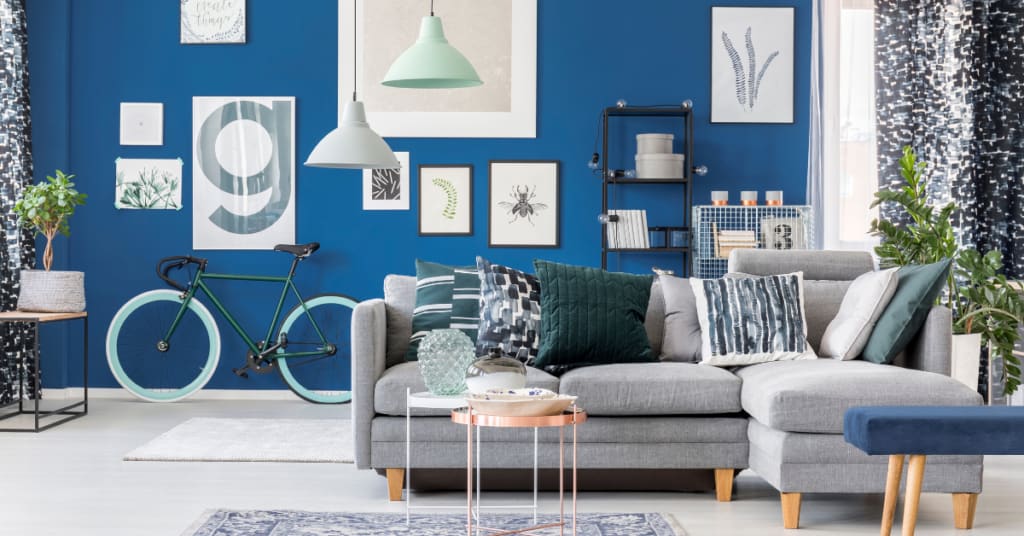 Upgrade Light Fixtures and Switches
Few things change the feel of a room as quickly as new lighting. Swapping out a dated fixture for a new modern one, or the builder's basic ceiling light for a pendant makes instant impact. Want to provide mood for any occasion, add a dimmer switch to that new fixture. Here's an easy guide to install a dimmer switch. If you can swap a switch, you can handle a fixture, just remember to read the instructions for your particular fixture.
New Kitchen and Bath Faucets
So many faucets, so few sinks. Gold, Brass, Matte Stainless or Black. Touchless, multi-spray and water-saving. For something we use so many times a day to wash our hands, for those 20 seconds, and clean our veggies; why not splurge on a great faucet. No plumbing experience required, but always remember to turn the water off first. These instructions walk you through the steps to install a faucet, the process is just the same for kitchens or bathrooms.
Own a Tool Box and Know Where it is?
Smart Home Upgrades
Smart doorbell/camera: Installing one is similar to changing out a light switch. The process involves removing your old doorbell and connecting the device to your Wi-Fi. How else are you going to know if your Amazon package was delivered?
Smart locks: Headed off for a neighborhood walk and don't want to carry a key? Playing in the backyard and the door gets locked from the inside? Replacing your existing door lock with a keyless entry allows you to access your home via touch pad or smartphone app.
Smart home hub: There are several devices available which allow you to interact with compatible devices through a central system. The hub itself is typically "plug and play" and easy to set up. You do need to allocate some time to setup modes, actions and connect all your devices to the hub, so plan on an afternoon of testing.
Smart lights: This project is as simple as buying and installing light bulbs. However, the upgrade requires coordination with a smart home system because each one has its own requirements and controls. If you already have a home system, be sure the lights you choose are compatible. If you're thinking of buying a new system, keep in mind that it needs to work harmoniously with the products you already have.
Kitchen Refresh
Updating your kitchen doesn't have to involve major renovations. You can create a whole new look by changing out the door and drawer pulls for brass or black options. Or you could paint the kitchen cabinets in a two-tone color palette for added style. Adding open shelving to display cookbooks, kitchen utensils and plants is are beautiful addition to any kitchen. Floating shelves can be purchased almost anywhere nowadays, just make sure to check for studs or have the correct anchors to support the weight.
DIY Addict with a Home Improvement Store Credit Card
Install a Sliding Barn Door
Switching out existing swinging doors or a closet slider for a barn door that glides on a rail can give your room a whole new look, as well as increase your room's functionality, provide more space. Buying a pre-fabricated door and hanging kit saves you time and you can always customize the door with stain or paint. You'll need a few tools, another pair of hands, and these step-by-step instructions which cover all the details of how to install a sliding barn door.
The New Shiplap, Board & Batten
Shiplap isn't going anywhere, we have vertical shiplap in our home painted black, however, there are some other options popping up in design. Board & Batten isn't new, it has been used as an exterior siding detail for years. With a new modern take, it can completely change an interior room. You will need some time, tools and attention to detail for this project, but if you can imagine a 3D element atop your drywall, you're ready to go. This guide will walk you through each step of the process.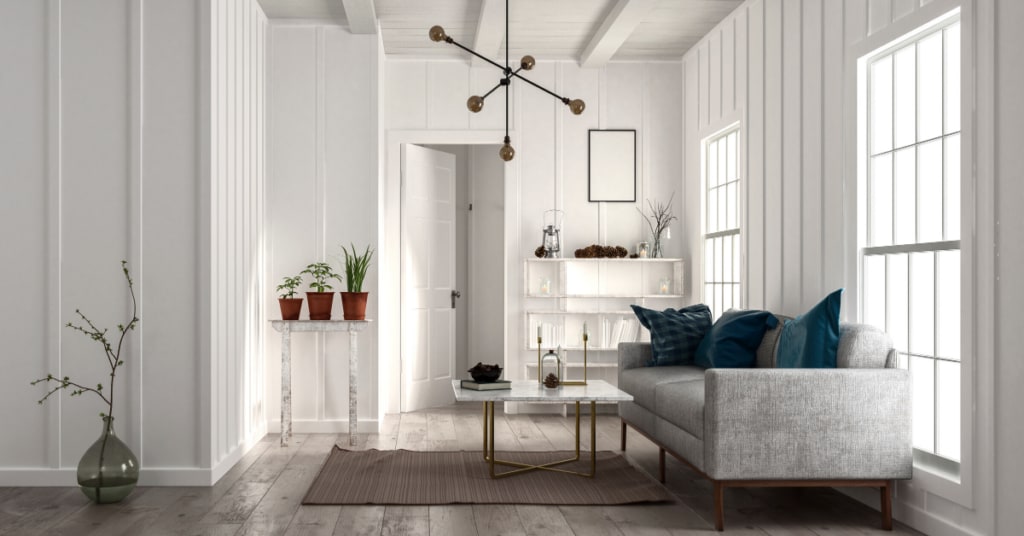 Build a Raised Bed Garden
You don't have to have tons of yard space for a raised bed garden, nor do you need a huge garden to yield a bounty of fruits, herbs and vegetables. Adding a simple raised bed garden requires very few tools and some lumber. Always check your sun exposure and proximity to water before determining your garden's location. A level location with room to walk around the bed is preferable. Here's the same video I used to create a simple raised bed garden.