Smoked, pulled, sliced, glazed, brined, hickory, apple, maple, cherry… these words should provoke a Pavlovian response, if they do not you, have not experienced true BBQ.
I am fortunate to have experienced amazing food that comes from a pit, grill or my personal vessel of choice a Big Green Egg. When food meets flame, magical things happen. One of my favorite things to make is pulled pork, yes, I know, the easy meat, yet the meat that can be imparted with a multitude of amazing flavors, techniques and methods.
No matter what you are planning to cook folks are always willing to lend an opinion, which can be quite annoying and sometimes wrong. Here are a few tips so you can tell the your Miller High Life imbibing uncle to step away from the grill.
Know your temperatures! Rare to hockey puck, how do you know what temperature your burger is at? Thermometers are great kitchen tools and you can temp your burger, however this will penetrate the crust and cause the meat to loose juices… here is a better idea, just use your hand. Simply press on different parts of you hand to compare how your burger feels when you press it.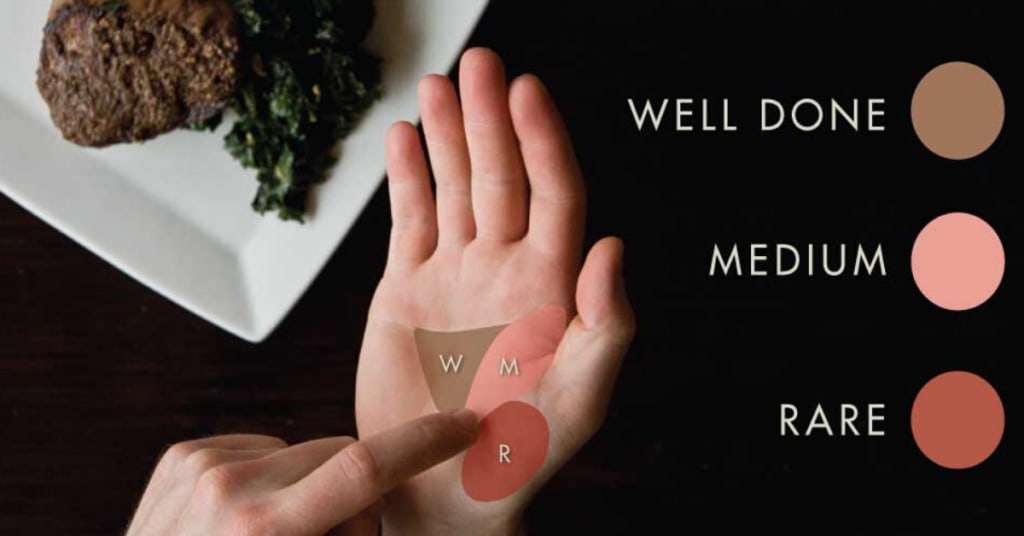 When grilling burgers or steak make sure the heat in your grill is high, (about 450°F), or until you can hold your hand an inch over the grates for only one second. This will sear the outside while leaving the inside tender and juicy.
For burgers, choose a high fat blend of ground beef, 80/20 or 85/15, remember fat = flavor. Season both sides liberally with kosher salt and cracked black pepper. Feeling fancy add some garlic and onion powder and paprika.
When forming burgers by hand consistency is key, they must weigh the same and have smooth sides. The easiest way to make this happen is to use a scale and a round metal ring. No scale, try a large ice scream scoop. The size being consistent is more important than the actual weight. Next weigh out your desired size, in my experience a half pound works best, or scoop and press the meatball into the center of the ring on top of a plate. Proceed to flatten to a level, once you remove the patty from the ring tuck the edges in to prevent cracking while on the grill.
Use this little ring mold to help get from ground beef to….these amazing burgers!
Gently press your thumb to dimple the middle of the patty, this trick is meant to keep the burger from "puffing up" when it is being grilled and loosing its juiciness.
Chicken and poultry will require medium-low heat (about 350°F) and a longer cook time. Be sure to watch for hot spots on your grill, to avoid any unwanted charring. Check out this video about Spatchcock chicken, which is a quick and delicious way to grill an entire chicken with ease.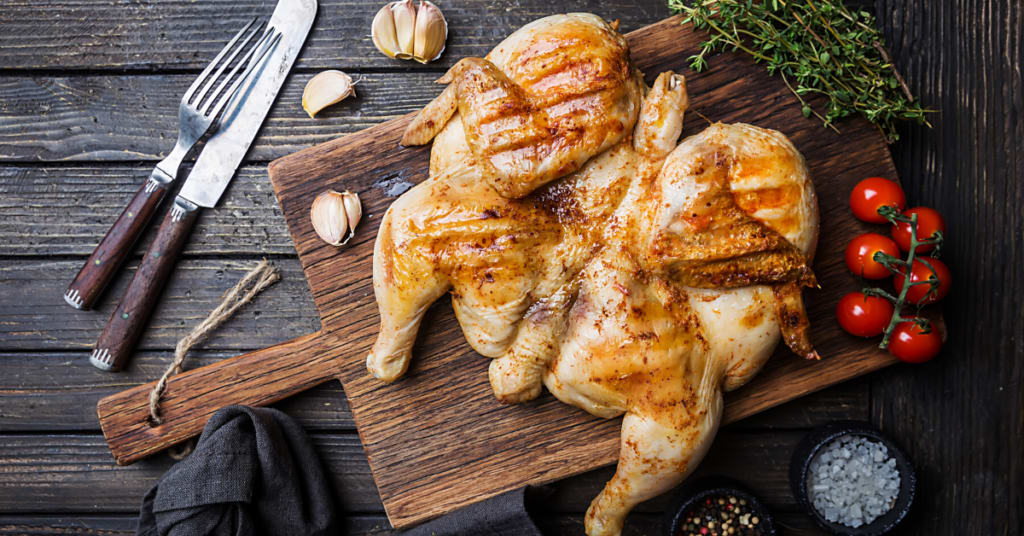 Brats and other tube-like meats do well with a quick simmer before they hit the grill. Do not boil the brats, as this can can cause dry and mealy textures.
The best way to add flavor to brats is to steam them in onions and beer (best to avoid hoppy beers, as they cook the hop flavor intensifies becoming very bitter). First, sauté the sliced onions in a bit of butter then add the beer with the bratwursts. While they cook, the onion softens in the beer broth, making it slightly jammy.
Looking for a non-alcoholic option? Try apple juice or chicken stock with the onion instead. Once simmered, grill over medium-low heat (about 350°F), allowing the casing to crisp and have a snap when bitten into. Keep your heat in check, no one likes a burnt wiener.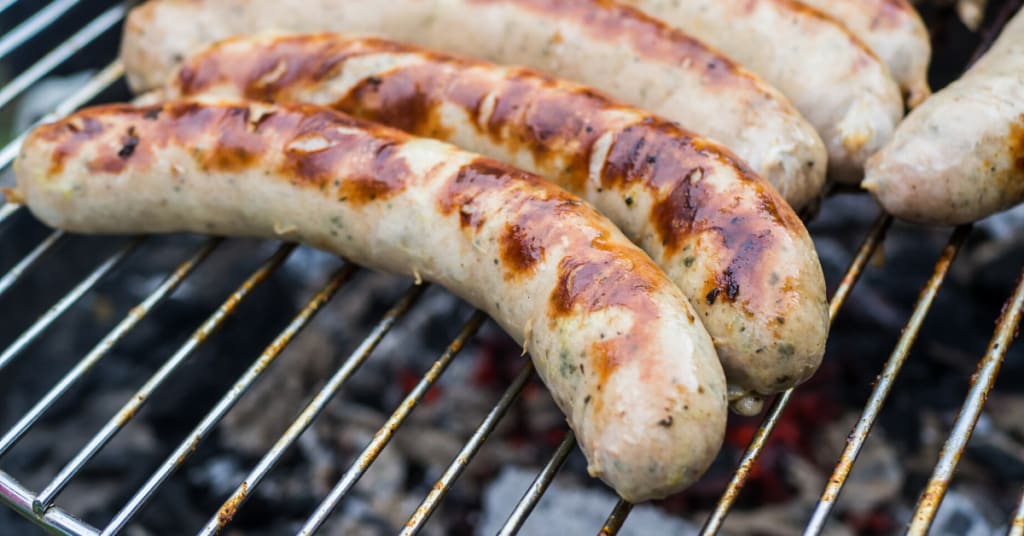 Enjoy the outdoors and let the grill do the work, your family and neighbors will love you for it.